Are you not familiar with the word "Trike"? Don't worry. This article is all about some of the best 3 wheeler, which is also known as the name of Trike. If you come to the internet to know about trikes, you have come to the right website. In this article, I am going to inform you about some world-class 3 wheelers and trikes. For acquiring knowledge about these trikes, please read this article from fast to last. So without wasting any more while, let's start my today's article.
3 Wheel & Trike Motorcycle
3 wheel motorcycle, this motorcycle is also known as the trike motorcycle. Harley-Davidson, Can-Am, Polaris, and even Honda are the manufacturer brand of these 3 wheel motorcycles. These motorcycles are more stable than a two-wheeled motorcycle and, therefore, much easier for older riders to maneuver. It is the main reason for getting popular among the people. The third wheel is added with this motorcycle to balance and support the motorcycle's weight and the passenger at a stop.
There have so many differences between riding a trike and a 2 wheeled motorcycle. This motorcycle steering versus leaning concept can be a tough nut to crack for the old motorcycle riders. Riding a three-wheeler is also easier for beginners or those that have never ridden motorcycles. Many people prefer a trike motorcycle for offering easy commuting and good fuel economy.
Some Best 3 Wheel & Trike Motorcycle
The 3 wheeled motorcycles or trikes are produced for the market in various brands around the world. Previously I added that these trikes would give a comfortable ride to the new riders and veteran motorcycle riders. These trikes come with many key features and specifications. Here I am going to make a list of some 3 wheelers or trikes from various brands. In this list, I will mention the whole description of these popular trikes.
BRP Can-Am Spyder F3-T
Bombardier Recreation Products is the full form of BRP, and the Can-Am Spyder F3-T is released by it. This trike will be the best choice for looking for a powerful ride with room to pack a lunch. This bike prefers a generous 68" wheelbase, and it produces a 1330 ACE in line 3 cylinder and a 6-speed semi-automatic transmission with reverse. Stability control, anti-lock brakes, and traction control are also included in this trike. Can-Am Spyder F3-T also has an extra cargo capacity and wind protection.
This trike has so many different colors – Oxford Blue Metallic, Pearl White, Monolith Black Satin, or Intense Red Pearl. If we look at the other features of this trike, we can see that this bike has a full-color LCD that is vehicle-optimized with smartphone apps integration, a house audio 4 speaker sound system, and a cargo room with a cargo capacity of 21 gallons.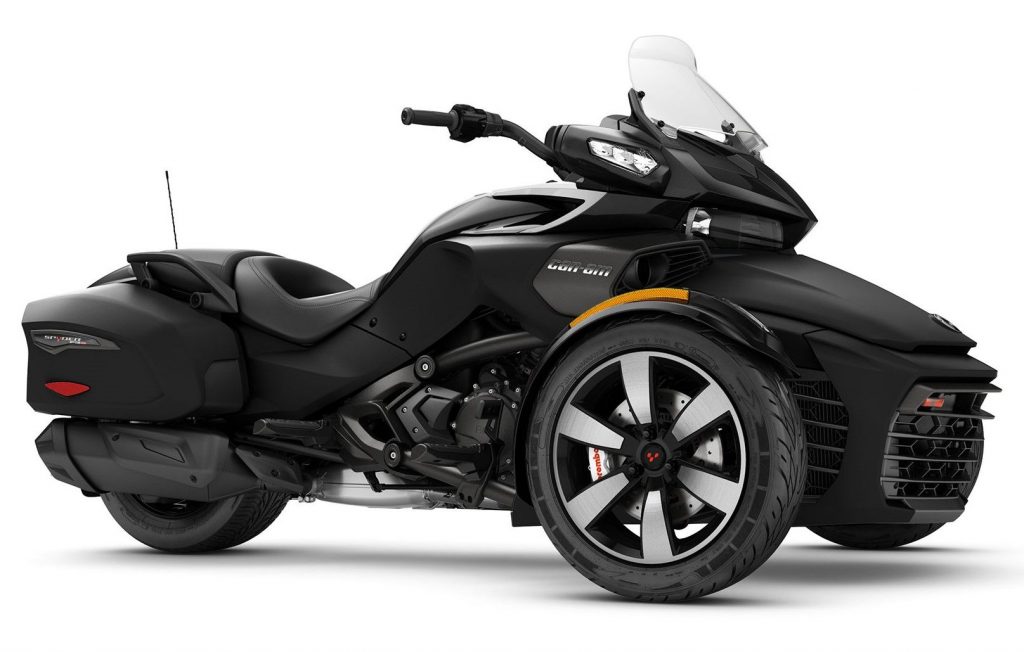 Harley-Davidson Tri Glide Ultra
Harley-Davidson is a famous motorcycle manufacturer company, and Harley-Davidson Tri Glide Ultra is the product of this popular brand. This trike was produced after benefitting from Harley's Project Rushmore upgrades. This bike's key features are this bike is powered by H-D's High Output, Twin-Cooled, and Twin Cam engine backed by a six-speed transmission with electric reverse. A hydraulic assist and slip clutch optimizes its smooth and easy shifting.
Splitstream venting, linked brakes with ABS, Daymaker LED headlamps and fog lamps, brighter Tour-Pak lighting, brighter turn signals, brighter brake lights, and a steering head with stiffer front forks are the other features of this trike.
Harley Freewheeler
Harley Freewheeler is also a luxurious looking trike of the famous Harley-Davidson brand. For its amazing look, this trike is also known as a hot-rod three-wheeler. For its redesigned rear section, which has the trunk and seating area moved forward to provide a smaller footprint and sportier and agile ride, the Freewheeler is actually 2″ shorter than the TGU, thanks. For the H-D engineers' homework, both bikes were made easy to ride and maneuver though the Freewheeler is also a bit lighter than the Tri Glide but is still a beast of a machine weighing in than 1,000 pounds.
Honda Neowing
Honda is the most popular car and motorcycle manufacturer brand in Japan. Honda Neowing is a gorgeous looking trike of this brand. This bike is completely different from the above trikes. From the first of the list without BRP Can-Am Spyder F3-T, we see that the trikes have two wheels in the back and one wheel in the front. But the Honda Neowing has one wheel in the back and two wheels in the front. This trike is produced with a 4-cylinder engine.
This amazing trike has a tadpole wheel configuration like the Slingshot and Spyder. During the 44th Annual Tokyo Motor Show, Honda debuted the Neowing this past October.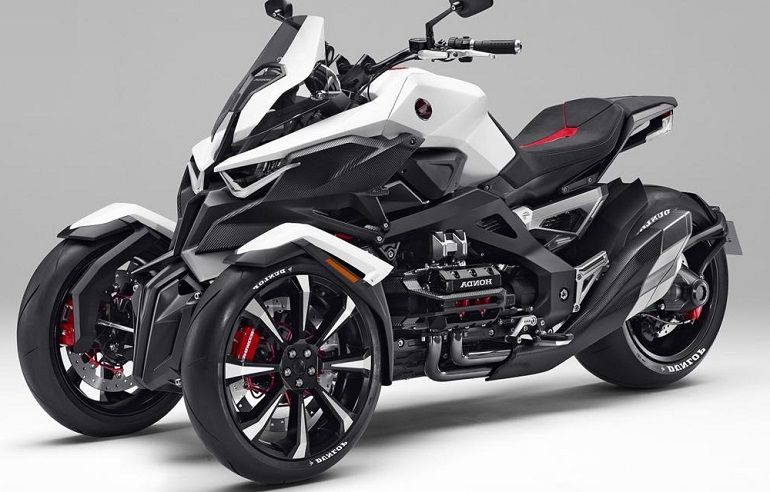 This article is about Some All-Time Best 3 Wheel & Trike Motorcycle. I complete this article by taking some help from a very trusted website on the internet. However, the information that I added may not be 100% accurate. Because to error is human. But I always tried to add the right data. If there have any wrong information, please inform us of the right data by adding a comment on the comment box below. Stay with us for the next updates.