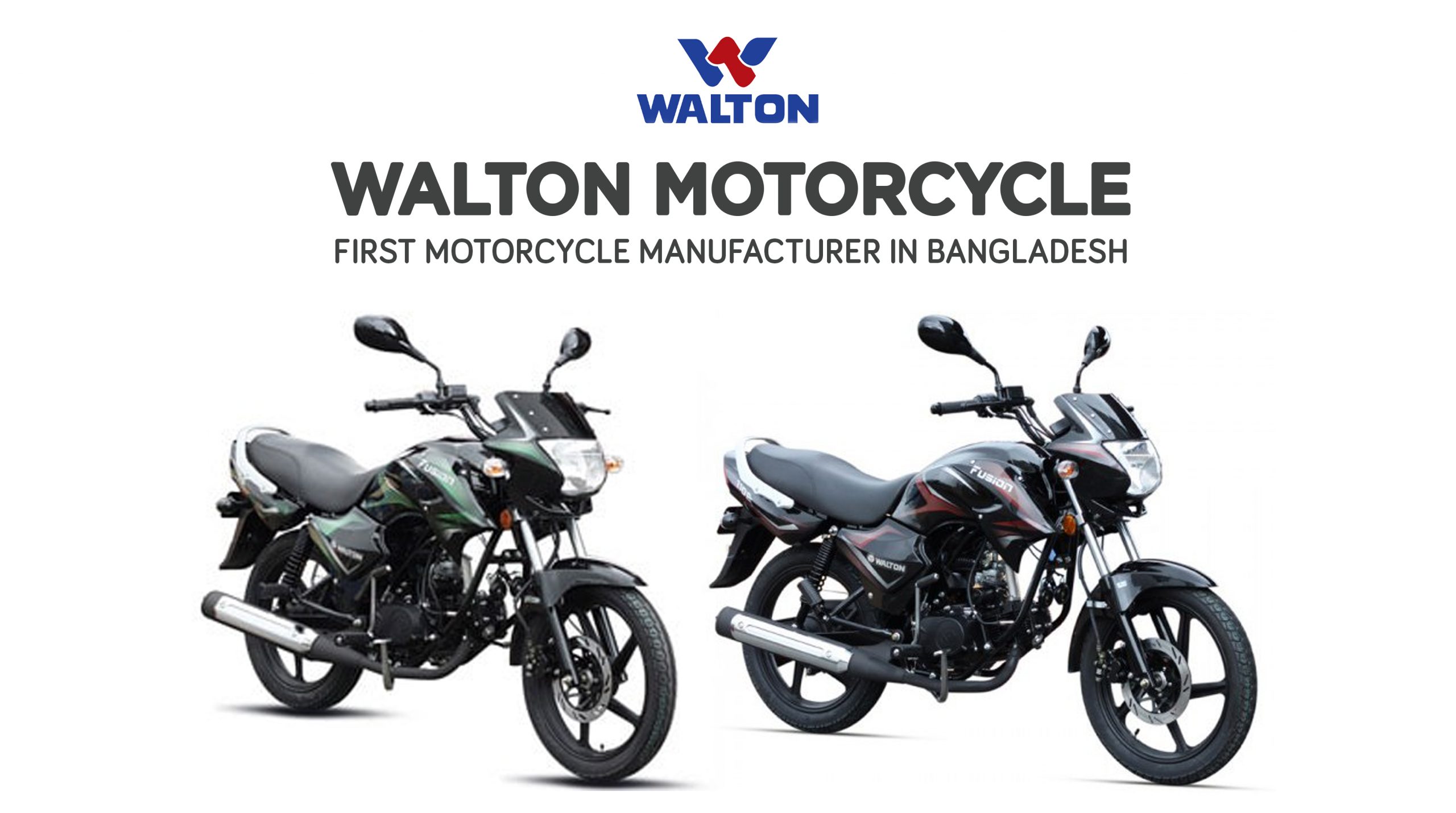 Walton is the first Motorcycle manufacturer in Bangladesh. This brand makes various types of accessories every year. Motorcycles are one of them. Walton was established in 1977 as a subsidiary of Walton Group. Mainly this brand makes motorcycles which are ranging from 80cc to 150cc. They marketed these motorbikes in different countries. The Chairman of this brand is S.M. Nurul Alam Rezvi. Walton is going to lead the whole of Bangladesh if they would be able to make quality bikes.
Walton Group Of Bangladesh Information
Walton is a brand of Bangladesh that makes various types of electronic accessories and other daily needed things. This brand has made a milestone as the highest exporting Bangladeshi enterprise in the class of electronics. About 21,000+ employees work in this company. Walton provides subsidized food and free snacks to its employees and workers and these foods. Here we are going to add more information about the Walton group.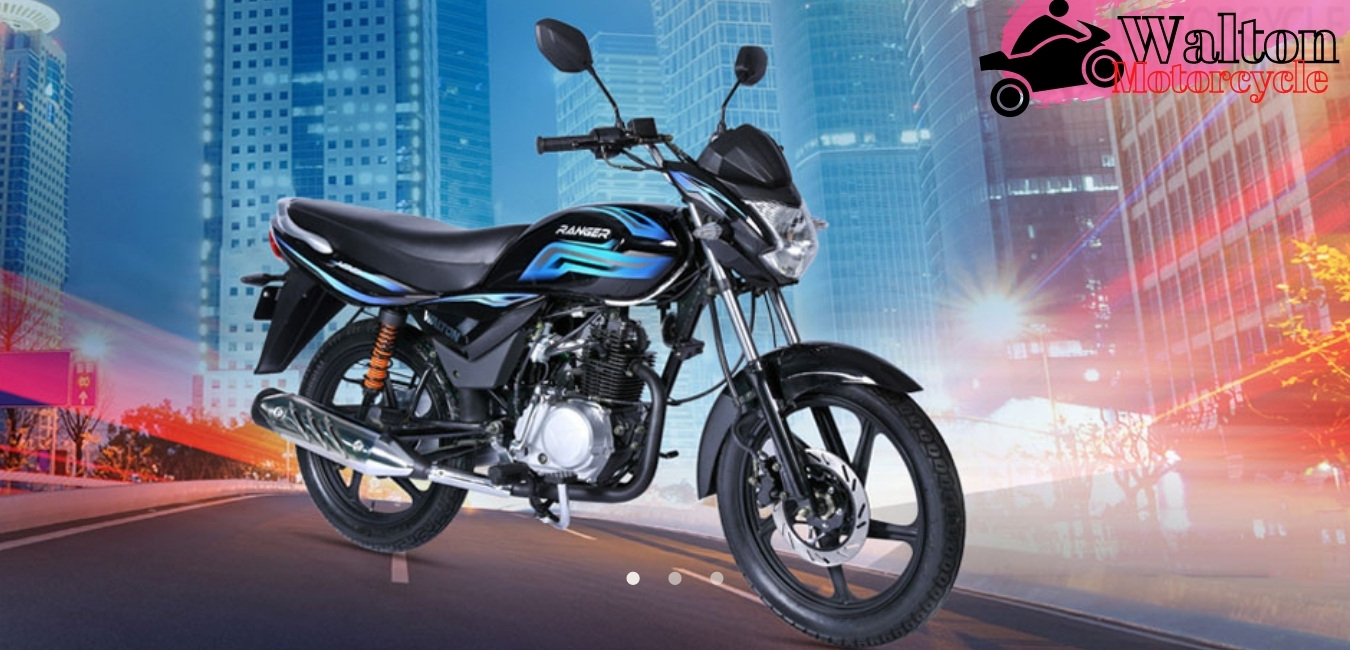 History Of Walton Company
Walton is a private limited company that is a Conglomerate industry. This company started their business about 43 years ago, in 1977. Walton is the brand that pays the highest tax. It has a significant impact on Bangladesh's economy; for this reason, Walton is the only brand that had received the Best Taxpayer Award at the 2015 Dhaka International Trade Fair (DITF) for the seventh time. Walton is one of the biggest companies in Bangladesh.
Walton Group Products
Walton makes 4,500 types of electronic products. In 2015, it built 80% of the refrigerators, 30% of the televisions, and 6% of the Bangladesh motorcycles. This company also has a record of manufacturing 300,000 air conditioners in a year. To make ventilators, in 2020, Walton announced some plans. These all are the products of the Walton group.
Walton Motorcycle
A  motorcycle is an essential product for our daily life. It is the transport by which we can move or communicate from one place to another very quickly. Walton is the first Bangladeshi brand that manufactured motorcycles in Bangladesh. Walton motors were established in 1977 as a subsidiary of Walton Group. Walton makes different types of stylish bikes every year, like Xplore, Fusion, Ranger, Stylus, etc. Walton produces 6% of motorcycles from its 4,500 types of products.
Walton Motorcycle List With Price
Walton has already made 11 different model bikes. Their most powerful engine size is 138 CC, and the most costly bike price is 125K. Walton is trying to boost up their manufacturing. They are trying to make some superbike. We are waiting for that.
| | | |
| --- | --- | --- |
| Bike Name | Engine (cc) | Price In BD |
| Walton Leo 80 | 86 cc | 62,700 TK |
| Walton Leo (New) | 86 cc | 66,500 TK |
| Walton Leo Plus | 86 cc | 63,000 TK |
| Walton Stylex 100 | 97 cc | 65,500 TK |
| Walton Stylex (New) | 97 cc | 68,900 TK |
| Walton Stylex Plus | 97cc | 80,700 TK |
| Walton Ranger | 98.45 cc | 99,750 TK |
| Walton Prizm 110 | 107 cc | 104,500 TK |
| Walton Xplore 140 | 138 cc | 125,000 TK |
| Walton Cruize 100 | 97cc | 85,000 TK |
| Walton Fusion 125NX | 123 cc | 110,000 TK |
Effect Of Walton Group For Manufacturing Motorcycle
Bangladeshi people know about Walton and their products a lot. The call Walton's products "Deshi Ponno". As we know, the price of a foreign product is so high in another country because of TAX, tariff, and the import shipping cost. So that motorcycle price is unbelievable less in India than Bangladesh. If you know about motorbike tax, I hope you will realize that matter more clearly. So as a domestic product, Walon's motorbike manufacturing initiative is fully appreciated. People will get motorcycles at a low price if Walton will discuss the success of making motorcycles. But as we know, for more profit, if Walton tries to make them less durable products, it will be very unexpected. We will expect positive feedback from the Walton group. After all, it's a domestic company.
From the above discussion, we can easily say that Walton Group has a significant impact on the Bangladeshi economy. It won so many awards for their performance of products. We add these pieces of information after studying about Walton Group on many websites. We always tried to add accurate data about this brand. If there have any misleading data, please inform us of the correct one by your valuable comment on the comment box. Stay with us for the next update.